About ReligionToday.com
Read the latest news on Founding Fathers and get a Christian perspective on the latest breaking headlines and updates. ReligionToday.com offers a Biblical perspective on Founding Fathers from today's trusted Conservative columnists.
David Barton, president of the WallBuilders organization and a frequent guest on Glenn Beck's broadcasts, is one of America's most popular Christian history writers. Liberal critics have long accused Barton of misinterpretations and errors, but now some conservative Christian scholars are publicly questioning Barton's work, too.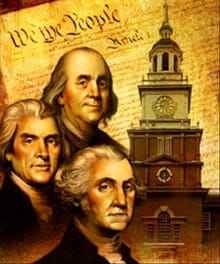 I suspect that those who see actor Kirk Cameron's documentary <i>Monumental</i> will be entertained, but will they be educated?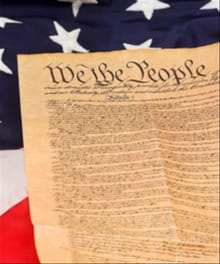 Without a foundational faith in God, the Founding Fathers would not have created the Constitution in the way that they did.
Founding Fathers archives