About ReligionToday.com
Read the latest news on New York and get a Christian perspective on the latest breaking headlines and updates. ReligionToday.com offers a Biblical perspective on New York from today's trusted Conservative columnists.
A major American newspaper launched a crusade to stamp out abortion. That's right.
Don't give up on New York. God hasn't.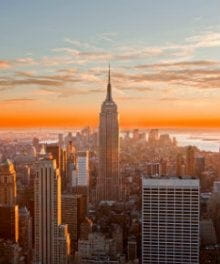 Christian solidarity, cultural engagement are key to a spiritual renaissance in America's largest city.
New York archives