About ReligionToday.com
Read the latest news on Phil Robertson and get a Christian perspective on the latest breaking headlines and updates. ReligionToday.com offers a Biblical perspective on Phil Robertson from today's trusted Conservative columnists.
Phil Robertson's current controversy is nothing new for the bearded, Bible-believing, camo-wearing agent provocateur.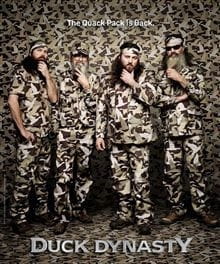 Patriarch Phil Robertson of the immensely popular TV reality show Duck Dynasty gave an interview to GQ magazine. And now, he has been put on "indefinite suspension" from the program. Why? Because of controversy over his comments on homosexuality.
Phil Robertson archives