About ReligionToday.com
Read the latest news on reconciliation and get a Christian perspective on the latest breaking headlines and updates. ReligionToday.com offers a Biblical perspective on reconciliation from today's trusted Conservative columnists.
It's easy to talk about "unity within the church" as long as we're talking in the abstract. However, what do you do when a Christian brother or sister offends you or sins against you? Do you "write them off" and go your separate ways? I submit this is often the easier choice, but Jesus and the standards of his kingdom rule do not permit us to do so.
Our justice system can hold people accountable for their actions, but it cannot bring complete recompense to the victims. No man-made system can do that. Only redemption, cleansing and healing can do that.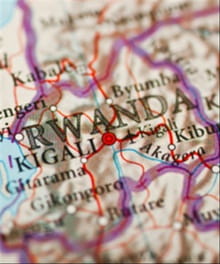 Eighteen years after the genocide, victims and perpetrators seek justice -- and reconciliation.
reconciliation archives