About ReligionToday.com
Read the latest news on space exploration and get a Christian perspective on the latest breaking headlines and updates. ReligionToday.com offers a Biblical perspective on space exploration from today's trusted Conservative columnists.
Recently, a picture from outer space was posted that some thought looked like the "Hand of God."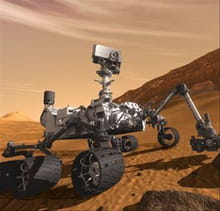 Should Christians support and celebrate the Mars Exploration Program? More importantly, does God?
space exploration archives