About ReligionToday.com
Read the latest news on World War II and get a Christian perspective on the latest breaking headlines and updates. ReligionToday.com offers a Biblical perspective on World War II from today's trusted Conservative columnists.
According to a recent article in Charisma News, Hollywood icon Angelina Jolie will be directing a new movie about the life of a Christian POW.
In the long run, not one but two totalitarian powers collapsed -- one in 1945, the other in 1991 -- as a result of our victory on D-Day.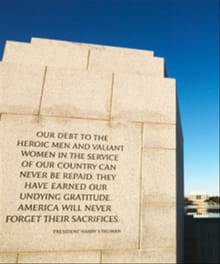 Because of their sacrifices, the rest of us were free to be home for Christmas, with the liberty to pursue a happy new year.
World War II archives